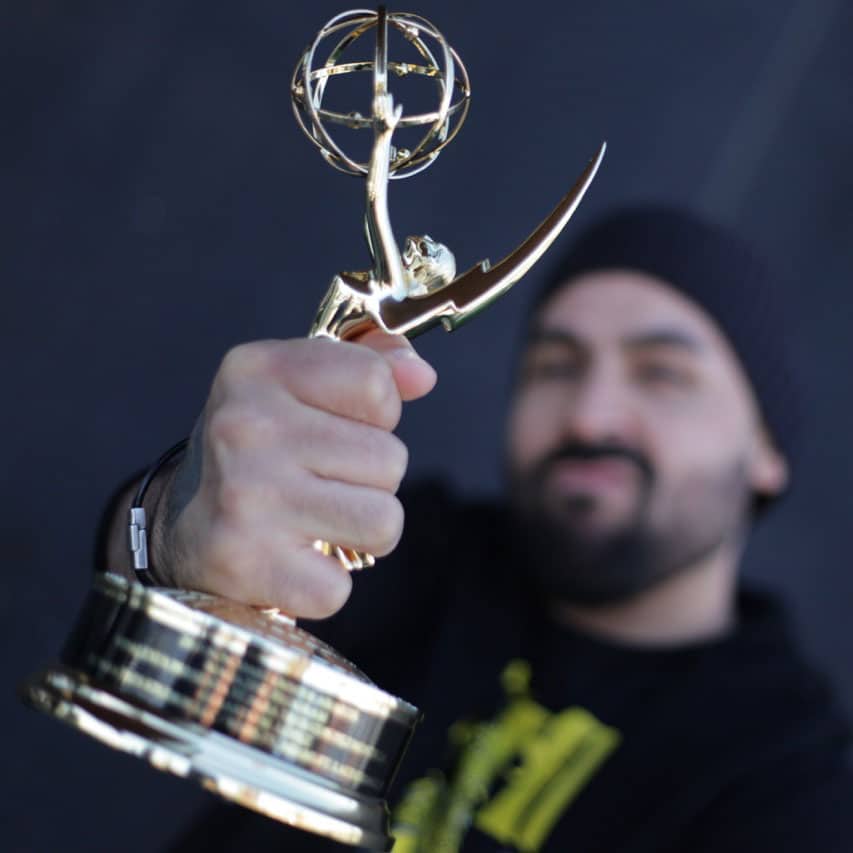 23 Oct

VIDALEXUS Presenta: Té Para Tres con Pili Montilla wins an EMMY®

Returning for a third season the Emmy® Award winning show "VIDALEXUS Presenta: Té Para Tres con Pili Montilla" continues to bring musicians and singers straight to fans through intimate conversations that elicit laughter, compassion, and inspiration. Blake Vaz brought the show to the attention of Lexus as the Managing Editor of their lifestyle initiative, VIDALEXUS, after seeing the opportunity for a seamless integration with the company's goals. The brand saw the potential and decided to enter in a partnership with "Té Para Tres con Pili Montilla" after its successful first season, which was exclusively broadcast in Puerto Rico. To bring the popular show to a larger audience, five-minute versions of the first season are available exclusively on Lexus' Hispanic lifestyle website, Vidalexus.com. The show was nominated for an Emmy® in October of 2015 by the Suncoast Chapter of The National Academy of Television Arts & Sciences in the Magazine Program category. On December 5th the production team was awarded with the Emmy®.
As a Content Producer for Walton Isaacson, Lexus' Multicultural Ad Agency of record, Blake Vaz produced the second and third seasons of "Té para Tres," and was noninated for an Emmy© for his work. VIDALEXUS Presenta: Té Para Tres con Pili Montilla, airs Saturdays on Mega TV, owned by Spanish Broadcast System (SBS), the largest Hispanic-controlled public entertainment company in the United States (please check your local listing for the channel in your city). "Té Para Tres" is a place of musical discovery that provides an entertaining, intimate, and spontaneous look at a "day in the life" of today's most unique and talented new Latino musicians all while in an intimate environment, Montilla will take the audience through the ups and downs, struggles and triumphs of the lives of the hottest up-and-coming music artists. Viewers will get to visit the homes of the rising stars and award winning artists like Draco Rosa, Vega, Periko y Jessi Leon, Babasonicos, La Santa Cecilia, Ceci Bastida, and many more.
[vc_video link='https://www.youtube.com/watch?v=gbtynMZmVUY']